Hand selected phone applications to support productivity, mindfulness and personal growth
Fantastic for bring focus to your day Wunderlist enables you to design generic and tailored to-do lists. Accessible across devices the app also allows you to set task deadlines so you can stay on top of those most important tasks.
Link - https://www.wunderlist.com
Need some calm in between the action? Buddhify is a neat app that contains within it a number of meditations that are great for when time is short and you're on the move. Whether walking through the city, just waking up or on the train - pop your earphones and reset. Buddhify promotes itself as an app 'helping people around the world reduce stress, sleep better & be present in the midst of it all'.
Link - http://buddhify.com
Claims to:
'Make you a better writer by finding and correcting up to 10 times more mistakes than your word processor'
I've had it running now for a few years now and found it an excellent tool. The biggest plus is it offers corrections for 'text' being added to a website (e.g Facebook) saving time I used to spend writing in a word processor and transferring over. A must for anyone who spends any length of time in front of the computer screen.
Link - https://www.grammarly.com
Teaching a range of languages is entirely free! In design, it's simple, easy to use and prescribes heavily to the 'little and often' method of learning a new language. You can easily keep track of your progress as well as set yourself daily goals to achieve.
Website Link - https://www.duolingo.com
This tool firstly identifies your subscription emails and neatly lists them for you. Giving you the option to quickly unsubscribe from junk e-mails that no longer serve. Once clear, a second function then enables you to select the subscribed emails you're receiving and have them rolled up into one daily e-mail containing them all. This tool has saved me a decent chunk of time already and is a must explore for anyone seeking to quickly improve inbox management.
Link - https://www.unroll.me
Action is great, but sometimes it's important to just chill and breathe. We love 'Calm' at MAP for one reason and one reason only - It's plain simple. Choose from a number of sounds from nature and let it run. No weird man talking about counting up to ten and back or references to inside out left nostril, deep breathing. Headphones on, shut eyes, breathe…..
Link - https://www.calm.com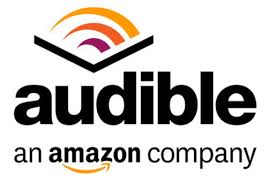 Finding the time to sit and read every day can be challenging & audio books offer a great alternative so you can still enjoy a book on the move. Running as an App as well as a website, Audible currently offer a trial where you can download a book for free as long as you cancel in 30 days.
Link - http://www.audible.co.uk/
f.lux coordinates your computer light settings to look like the room you're in, all the time. Adding to that when the sun sets, it makes your computer look like your indoor lights. In the morning, it makes things look like sunlight again. Perfect! Claims are it helps with sleeping immediately after a late night laptop session and its great for battery saving too!
Link - https://justgetflux.com
IFTTT, which is short for If This Then That, is a free web service that lets you create an "applet," - a simple program/recipe that triggers an action if something else occurs. An example - if someone tags you in a photo on facebook then save a copy of this photo Dropbox. An incredibly powerful piece of software which when used in the right way can prove to be an incredible automation/time saving productivity tool.
Link - https://ifttt.com
Doodle radically simplifies the process of scheduling events - whether team meetings, dinners with friends, reunions, weekend trips, or anything else. A basic account with the app is completely free and doesn't require registration by either the initiator or the participants of a meeting poll.
Link - http://doodle.com/?home