Books that have been reviewed and hand picked to support personal growth:
The Magic Of Thinking Big: David J.Schwarz
First published in 1959 this personal development classic is packed with principles and approaches that are as relevant today as they were back then. A cracking all round piece
Dr Schwartz presents a carefully designed program for getting the most out of your job, your marriage and family life, and your community.
Amazon Link - The Magic Of Thinking Big
The Obstacle Is The Way - Ryan Holiday
Stoicism for the modern age, Ryan dips into lessons from this ancient school of philosophy, re-packaging them for the modern day challenge. Here he suggests that with a simple change of attitude, what seem like insurmountable obstacles become once-in-a-lifetime opportunities. In every situation, showing that what blocks our path actually opens one that is new and better. A great read for reframing the concepts that are our challenges, arming one with the grit to stay the course and ultimately breakthrough.
Amazon Link - The Obstacle Is The Way
The New Zealand rugby team (All Blacks) came back from a devastating 2007 world cup quarter final define to France to become world champions once more! Here Kerr digs deep into the into the heart of the world's most successful sporting team, revealing 15 powerful and practical lessons for leadership and business. They follow the spearhead. They keep a blue head, They are good ancestors. We as individuals and as part of teams can learn a lot from them.
Amazon Link - Legacy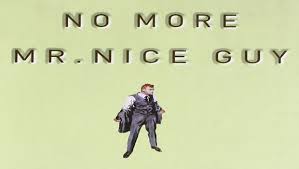 No More Mr. Nice Guy, Dr Robert A.Glover
Robert has devoted his career as a psychotherapist to freeing men from what he has dubbed "Nice Guy Syndrome". Robert provides a detailed background concerning the reasons behind this modern day syndrome along with tools to help counterbalance and internally reframe. All these to help ensure needs are met, emotions expressed and we as men better embrace our masculinity,
Amazon Link - No More Mr Nice Guy
The Chimp Paradox - Dr Steve Peters
In the book Steve Peters looks at the way in which irrational behaviour can have a negative impact. He explains the key elements of your psychological mind and simply calls them the chimp, the human and the computer. Through the chapters it describes how the mind works and how to build confidence, success and happiness. Since reading this book I have noticed I've changed the way I interpret different situations, understanding some of the drivers behind peoples behaviour. Highly recommended.
Amazon link - The Chimp Paradox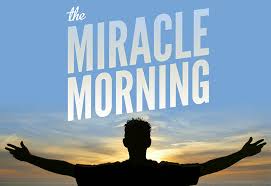 Miracle Morning - Hal Elrod
The Miracle morning is an approach to establishing a morning routine built around 6 key practices Hal calls "Life S.A.V.E.R.S" - silence, affirmations, visualisation, exercise, reading and scribing to set you up for a great day, every day. In presenting the approach Hal talks through personal experiences including recovery from a life-threatening car crash and challenges within entrepreneurship.
Amazon Link - The Miracle Morning
How to Win Friends and Influence People, Dale Carnegie
Wanting to improve your networking and communication skills? How to Win Friends and Influence People is one of the first best-selling self-help books ever published. Written by Dale Carniege and first published in 1936, it has sold 15 million copies world-wide.
Amazon link - How to Win Friends & Influence People
Free YouTube link to an audio version of the book here:
The One Thing: Gary Keller
The question is simple - what's the ONE Thing you can do such that by doing it everything else will be easier or unnecessary? Blending some traditional ideas such as Pareto's 80/20 law and adding some fresh ones, Keller's New York Times best seller is a must read for any MAPmen want to build more focus into their goal efforts and craft. Of particular note is the recommended technique of time blocking and it's importance in realising exceptional results.
Amazon Link - The One Thing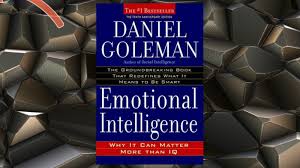 Emotional Intelligence: Why it can matter more than IQ, Daniel Goleman
Goleman argues that our IQ- idolising view of intelligence is too narrow. Instead, Goleman makes the case for "emotional intelligence" being the strongest indicator of human success. He defines emotional intelligence in terms of self-awareness, altruism, personal motivation, empathy and the ability to love and be loved by friends, partners, and family members. People who possess high emotional intelligence are the people who truly succeed in work as well as play, building flourishing careers and lasting, meaningful relationships.
Amazon Link - Emotional Intelligence
Robert Greene's 'Mastery' is a deep dive into some of the past and present greats. Weaving stories together to cover some of the underlying patterns of reaching this state and skill level. A full and bold read, have a note pad to one side for notes, you won't be disappointed.
Amazon link - Mastery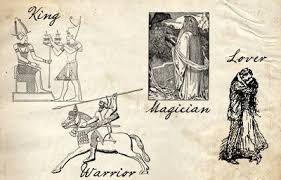 Robert Moore & Douglas Gillette - King, Warrior, Magician, Lover
Sourced from the philosophy of Carl Jung (both authors are Jungian analysts) Moore and Gillette argue that mature masculinity is not abusive or domineering, but generative, creative, and empowering of the self and others. Defining the mature male archetypes of King, Warrior, Magician and Lover it's a deep, intriguing and frankly inspiring read. Any gents reading this will naturally enter periods of self reflection after each chapter.
Amazon Link - King, Warrior, Magician, Lover