Sourced from a range of different podcasts, these episodes will help support your personal growth: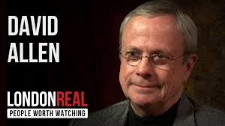 David Allen: London Real Podcast
David Allen is author of the productivity book Getting Things Done. In the 80s, David developed his model for increasing productivity and efficiency, one that can be applied on personal and corporate scales. Here Allen details how damaging the busyness of modern life can be and the importance of writing things 'to do' down so they can be processed (removing potential worry and procrastination).
Itunes Link - http://bit.ly/2_Dave_Allen_LR_Itunes
Stitcher Link - http://bit.ly/2_GTD_Dave_Allen_LR_Stitcher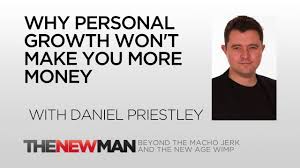 Daniel Priestly: The New Man Podcast
Daniel Priestly (author of Key Person on Influence) talks in depth here about how ego can limit our professional development and why true success will only come from spending more time creating, rather than consuming. One of the interesting concepts in this interview is the idea that personal development when approached the wrong way can be damaging, instead acting as a block to doing the things we need to clear hurdles and realise our potential.
Nick McCarthy: The Tim Ferris Podcast
Nick McCarthy is British a one-arm, award-winning concert pianist. Diving deep into Nick's background and story, he shares openly some of the success secrets that got him where he is today including overcoming early rejections and traditional hard-nosed ideals that exist within the classical schooling world.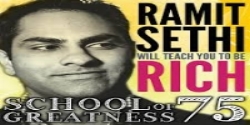 Ramit Sethi - The School of Greatness Podcast
Ramit is an expert in personal finance and is author of the popular book ' I will teach you to be rich'. In this episode, Ramit covers strategies for money management, spending psychology and mistakes people often make when starting businesses.
Bryan Callen - The Art of Charm Podcast
Bryan Callen is an actor, comedian, and podcaster who grew up traveling the world. He holds a blue belt in Brazilian Jiu Jitsu and is certain of comedy's power to change the world. Some brilliant insights here with reflections on real-life experiences to back it up.
Kyle Eschenroeder - Art of Manliness Podcast
Philosopher and 'startupbro.com' CEO Kyle Eschenroeder delves into the psychology of 'taking action' in our crazy modern age. Introducing thought provoking ideas and strategies for getting past blockages that are hard-wired into our human psychology.
Ted Ryce - Legendary Life Podcast
Ted leads the listener through a number of the better-known training myths such as 'you should train each body art once a week', breaking down the realities of the situation and offering some qualified training tips in between.
Why we do what we do: The Tony Robbins Podcast
In this episode you will hear Tony delve deeper into the 6 human needs – certainty, significance, variety, love/connection, growth and contribution – and how each influences our thoughts, feelings, behaviours and actions. This talk is one of the first 6 TED talks ever, and is now the #6 most viewed TED talk of all time.
Micheal Hilton - The Men On Form Podcast
Yes, the archive wouldn't be complete without it - mine and Micheal's very own podcast - Men On Form! Micheal opens up here discussing the impact coming from a broken home had on his development as a teenager and struggles with alcohol and drug addiction in early adulthood. Michael delivers powerful insights here we can all learn from and apply in our own daily battles.
Itunes Link - http://bit.ly/2Men_On_Form
Stitcher Link - http://bit.ly/2Men_On_Form_Pod
Vanilla Ice - The Talk is Jericho Podcast
Vanilla Ice became famous as a rapper rise to fame in the early 90's. In this interview Ice talks in depth about the challenges of the personal attachment with his image as a young star (he hit fame at only 16) and how he found purpose in life working on his passion for developing properties with a team of good friends. Inspiring and well worth an hour of your time.